"Pausing for Presence"

Sorry. Your device does not support audio.

Lesson 1 out of 40

"Conscious Relaxing"

Sorry. Your device does not support audio.

Lesson 2 out of 40

"Coming Back to Your Senses"

Sorry. Your device does not support audio.

Lesson 3 out of 40

"Attitude of Friendliness"

Sorry. Your device does not support audio.

Lesson 4 out of 40
Continue Your Mindfulness Journey!

Get the Entire Program for ONLY $47
SCROLL    

    DOWN
Jack Kornfield
Tara Brach

Do you give everything you have to your job—only to end up depleted when the work day ends?
Are stress, overwhelm, and anxiety preventing you from performing up to your full capabilities?
Are you letting pressures at work seep into your interactions with family and friends—a rough day at the office leads to a rough evening at home? Work can be fulfilling, inspiring, and rewarding . . . yet it can also be demanding, tedious, and challenging.
Fortunately, there is a simple yet powerful way to transform your experience of work—mindfulness.
Imagine meeting each day with a real sense of inspiration, creativity, and energy. Imagine moving more and more toward the ever-elusive goal in these modern times: balance. Imagine feeling in tune with your greater purpose and thriving, no matter your job.
With a regular, supported mindfulness practice, all of this becomes increasingly possible.
Daily meditation is the single most important practice for your ongoing transformation."

—Jack Kornfield

Transform Your Relationship with Work
Mindfulness Daily at Work gives you in-depth mindfulness training so you can both improve your overall well-being and enhance your work performance at the same time.
Based on Jack Kornfield and Tara Brach's popular program, Mindfulness Daily, this 40-day journey brings you the same progressive practices, but with an emphasis on workplace application. Delivered both online and via a new app, Mindfulness Daily at Work gives you a complete, systematic training in mindfulness in less than 15 minutes a day.
By blending the latest in neuroscience with modern technology, and by bringing together decades of mindfulness practice with years of research in the workplace, Tara and Jack have created an indispensable training for anyone who works.
Over the course of this program, you'll discover how to:
Reduce Stress

Increase Productivity

Improve Communication

Prioritize Better

Strengthen Problem-
Solving Skills

Enjoy Work
Whether you work for a nonprofit or school, hospital or restaurant, small business or large corporation; whether you work with customers, patients, students, or colleagues—the practice of mindfulness has the potential to transform your experience of work.
Get the complete Mindfulness Daily at Work training for a special introductory price:
Regular price $97 Only $47
Learning to tap into mindfulness during your workday will not only allow you to be more innovative, productive, and focused, you will also find yourself enjoying more and more the moments of your life."

—Tara Brach, PhD
Why Mindfulness?
Mindfulness invites us to step fully into the present moment free of judgment and with acceptance, awareness, and openness. A vast number of scientific studies have shown that having a mindfulness practice greatly enhances our well-being through actual brain change, more fulfilling relationships, improved health, and an increased ability to live with joy.
Reduce Stress
Reduce stress by learning how to relax your nervous system on demand so you can approach your responsibilities and challenges with a calmer state of mind. Lowering blood pressure, improving the immune system, getting better sleep, and reducing chronic pain are just a few of the physical benefits of a mindfulness practice.
Increase Productivity
Increase productivity by learning to focus and sustain concentration on your breath, even with distractions.
Improve Communication
Communicate better and become more responsive to the needs and concerns of your employees, colleagues, and employers. Clinical research shows that mindfulness enhances compassion and empathy, leading to improved communications and a deepened capacity for intimacy. Additionally, by learning how to identify the triggers and automatic (habitual) responses as they affect mood regulation and interpersonal communication, we can regulate and make thoughtful choices about our interactions with one another.
Prioritize Better
Learn how to prioritize better by accurately assessing the urgency and importance of issues as they arise.
Strengthen Problem-Solving Skills
Improve complex problem-solving and decision-making skills. Regular mindfulness practice makes actual structural changes in our brains. Regions of the brain related to memory and cognitive function grow stronger, while those related to stress and pain are reduced.
Enjoy Work
Studies show that we're happiest when we're fully engaged with the present moment. You'll find that peaceful presence, authentic connections, and a natural sense of joy emerge as you move more deeply into mindfulness.
An Innovative Approach to Mindfulness Training
Mindfulness Daily at Work really is different from any other trainings or meditation apps available today. So what makes it so unique and powerful?
World-Class Guides

This program was carefully designed by two of the most celebrated and experienced mindfulness teachers in the world, Tara Brach and Jack Kornfield.

Anytime, Anywhere

With short 10 to 15-minute daily lessons, this is a program that fits your schedule. Plus, the Mindfulness Daily app makes each lesson easily accessible wherever you are (iOS devices only).
Insightful Lessons

Unlike other meditation apps, each session includes a guided meditation and an actual teaching on a key point of practice, with detailed guidance on integrating mindfulness into your day.

In-Depth Teachings

You'll receive the wisdom teachings found in longer retreats and trainings distilled into 40 powerful lessons. Topics include both foundational practices and targeted teachings on emotions, relationships, purpose, joy, and more.
Progressive Sessions

Each lesson builds on the previous one, allowing your practice to deepen every day. The app even has extra features to help you track your progress.

Real Integration

The daily lesson format allows you apply each teaching to your life right away, focusing on one key point at a time, an approach that leads to deeper and more lasting integration.
A Lifetime Journey

With the help of the app, you'll be able to revisit any lesson any time you need it, giving you a lifetime of support and guidance.

Amazingly Affordable

With the special introductory price of only $47, this program is available for less than your daily cup of coffee or tea!
Begin your journey to mindfulness now.

Dear friends,
Hello, and a warm welcome to Mindfulness Daily at Work!
This program offers you a powerful and carefully crafted daily training that draws on the best of our many decades of teaching.
After working with tens of thousands of students, we've seen the transformational power of having a well-established mindfulness practice—how it brings clarity and openheartedness into all our relationships and activities. We've also seen how, for so many, the workplace provides a particularly rich environment for deepening this practice.
Our purpose in creating this program is to provide you with the most essential elements you need for developing a strong, nourishing, and enjoyable mindfulness practice, one that will sustain at you both at work and in life.
In this 40-day online training, we've included the teachings and practices of mindfulness and compassion that have most deeply touched our own lives, as well as the lives of our students and friends. Our aim through these daily 10 to 15-minute sessions is to give you the key elements you need for a mindfulness practice that will carry you through all facets of your workday. You'll have a way of engaging wisely with any difficulties that you encounter, an enhanced capacity to interact with others, and the ability to celebrate and savor the many wonderful aspects of your work.
Please consider this program as a gift to your own heart and spirit—as a way of bringing your creativity, intelligence, and love more fully into the workplace and the world. We look forward to having you with us!
With warmest blessings,
Jack and Tara
Your Guides on the Journey
Tara Brach and Jack Kornfield are two of our most beloved and respected mindfulness teachers.
Jack Kornfield, PhD, trained as a Buddhist monk in Thailand, Burma, and India and has been teaching meditation internationally since 1974. He is one of the key teachers to introduce mindfulness practices to the West. He cofounded the Insight Meditation Society in Barre, Massachusetts and founded the Spirit Rock Center in Woodacre California. He holds a PhD in clinical psychology and has taught in centers and universities worldwide. Jack has led International Buddhist Teacher meetings with the Dalai Lama, worked with many of the great teachers of our time, and is a father and activist. He has written more than a dozen books, including Meditation for Beginners; A Path with Heart; After the Ecstasy, the Laundry; and more.
Tara Brach, PhD, is a clinical psychologist and internationally known teacher of mindfulness meditation. She has been practicing and teaching meditation since 1975. In addition to founding and acting as the senior teacher at the Insight Meditation Community of Washington, DC, she leads meditation retreats at centers throughout North America and Europe and is a frequent keynote speaker at conferences where she discusses the role of mindfulness and compassion in emotional healing and spiritual awakening. In addition to her public teaching, Tara is active in bringing meditation into DC area schools, prisons, and underserved populations. She is the author of the bestselling books Radical Acceptance and True Refuge, and her weekly podcasts are downloaded over one million times a month.
Together, Jack and Tara have created a rich body of work offered within their teaching umbrella, the Awareness Training Institute (ATI). In addition to Mindfulness Daily and Mindfulness Daily at Work, ATI offerings include a groundbreaking multi-week online interactive mindfulness training program, The Power of Awareness, and a two-year professional Mindfulness Meditation Teacher Certification Program.
A Modern Tool for Modern Life
In these modern times, we need to bring mindfulness and meditation into ALL aspects of our lives, moment by moment.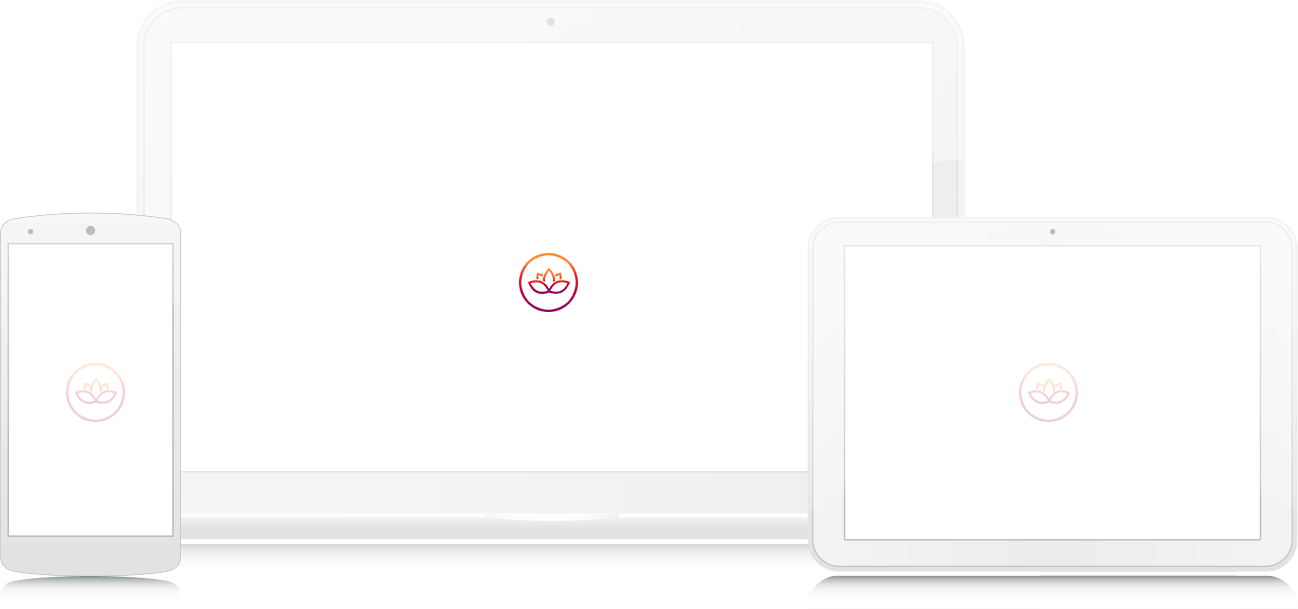 Many of us do not have the time for extensive lectures, long retreats, or easy access to a teacher or mentor. Even if we do, it becomes equally important to find a way to establish a strong daily practice.
Maintaining a regular meditation practice takes dedication, and all the great traditions encourage us to find ways to do this. To have the best chance for transformative results, we need ongoing support, training, and guidance.
Now there is a way to get deep and lasting mindfulness training without having to uproot your life.
Now there is a way to get continued support even after the retreat is over.
Mindfulness Daily at Work gives you in-depth mindfulness training inside your real life.
Small daily actions and practices do matter. They keep the momentum moving and help you reset and return to the present moment.
With this innovative training model, you'll learn mindfulness meditation in a way that sticks, allowing you to actually integrate this powerful practice into your day-to-day experience.
Get the complete Mindfulness Daily at Work training for a special introductory price
Regular price $97 Only $47
About the Program
Mindfulness Daily at Work is structured as a 40-day journey to cultivate a meaningful and lasting mindfulness practice that you can easily integrate into your workday. In less than 15 minutes a day, you'll receive essential practices on mindfulness organized into progressive lessons.
The 40 sessions are broken into four segments that build on each other:

Part 1. Mindful Basics
Part 1 of this program covers the skills and tools you'll need to set a strong foundation for your journey into mindfulness. You'll learn to bring yourself more fully into the present moment, develop greater awareness of your thoughts, and practice receiving the wisdom of your body in the spirit of friendly, open inquiry. With these practices, you come home to yourself, your heart, and the present moment. In each lesson, you'll receive explicit instructions for integrating the daily practice into your workday right away.
Arriving in Presence
1. Pausing for Presence
2. Conscious Relaxing
3. Coming Back to Your Senses
4. Attitude of Friendliness
Breath
5. Mindfulness of Breath
6. Calming and Steadying with the Breath
7. Counting the Breath
8. Deepening the Focus
Body
9. Mindfulness of the Body
10. Feeling from the Inside Out
11. Body Scan
12. Naming Sensations
13. Working with Intense Sensations

Part 2. Emotional Intelligence
Emotional intelligence has been shown to be one of the greatest predictors of workplace success. In Part 2, you'll learn the art of engaging with emotions and thoughts in greater depth. As you enhance your capacity to work with the full spectrum of feelings that arise, you begin to develop increased clarity and empathy. A mindful investigation of the stories that play in your consciousness is explored here, allowing you to face every interaction with less reactivity and more grace.
Emotions and Feeling States
14. Mindfulness of Emotions
15. Naming Emotions
16. Working with Difficult Emotions
17. Fostering Positive Emotions
Thoughts
18. Recognizing Thinking
19. Wise Relationship to Thought
20. Life Under Thoughts
21. Beyond Thoughts

Part 3. Resilience, Healing, and Inner Freedom
The complementary practices in these sessions are designed to support and deepen your ability to navigate the workday. Underneath the surface of your turbulent thoughts and habitual judgments lies a silent awareness capable of limitless love. Here, you reconnect with your natural resilience, intelligence, and kindness. Part 3 helps you open more deeply to the profound inner stillness that is available to every one of us at any moment.
Emotional Healing
22. Mindfulness: The Core Practice
23. Self-Judgment and Self-Compassion
24. RAIN
25. Emotions and Inner Resources
Present and Nonreactive
26. Beginner's Mind
27. Spacious Awareness
28. Equanimity
29. Who Am I? (Mindfulness of Awareness)

Part 4. Mindful Living
Part 4 concludes your 40-day journey as you more fully integrate these teachings into your workday. You'll see more clearly, listen more deeply, and powerfully shift your relationships with yourself, others, and the environment around you. With mindful living, you bring greater peace, joy, and purpose not only to your work experience, but to all elements of your life.
Relating with an Open Heart
30. Empathy and Compassion
31. Forgiveness
32. Seeing Goodness
Mindful Communication
33. Intention
34. Conflict
35. Listening
36. Mindful Speaking
Living Aligned with Your Deepest Purpose
37. Trusting and Inhabiting your Being
38. Generosity and Service
39. Nourishing a Grateful Heart
40. Aspiration and Vision
Further Resources to Support Your Ongoing Practice
With your 40-day journey complete, you'll be well-established in your mindfulness practice. Here, you'll find additional resources for continuing to deepen and expand your path. Tara and Jack have recommended books, courses, talks, and additional guided meditations to support your practice, as well as information and guidance for starting your own meditation group.
With mindfulness, we can reduce stress and work better. We can deepen our creativity and connection to those around us while better caring for our bodies and fulfilling our best intentions."

—Jack Kornfield, PhD
The Mindfulness Daily at Work App
The Mindfulness Daily at Work app makes completing each daily lesson easy and enjoyable.
After accessing the app through the icon on your mobile device, you'll be able to select your lesson for the day. Each lesson includes both a short talk and guided practice, both delivered in a single 10 to 15-minute session.
The app will guide you to complete one lesson each day, unlocking new lessons as you progress through the program. Special features help you track statistics such as how many total hours you've done, the most consecutive days you've practiced, and the overall percentage of days you've completed lessons over the past month, with a helpful breakdown of times in a bar chart.
With the help of the app's sleek design, you'll be able to track your progress and revisit your favorite talks anytime you'd like.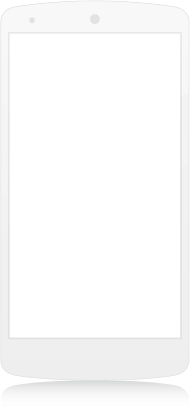 Sign Up for the Complete Mindfulness Daily at Work Training Program Now
With Mindfulness Daily at Work, you'll receive:
40 complete lessons, each containing a short talk and guided meditation
Easy access to every lesson whenever and wherever you are via the Mindfulness Daily at Work app
Special features to help you track your progress
Insights and wisdom from two world-renowned mindfulness teachers
All the tools and skills you need to develop a nourishing and sustainable mindfulness practice
Fully integrated and accessible in the new Sounds True app
Get the entire Mindfulness Daily at Work program for the special introductory price now.

Have more questions?
Find answers to your frequently asked questions here.
100% GUARANTEE
We unconditionally guarantee your satisfaction with all Sounds True products for one year when purchased via our website. If you are not 100% satisfied with Mindfulness Daily at Work for any reason, simply return it with receipt for a full refund or exchange—whichever you prefer.

Are you interested in bringing Mindfulness Daily at Work into your workplace?
Contact us to learn about special offers for groups and organizations.
Testimonials
The teachings of Tara Brach and Jack Kornfield are powerful and wise. Applying their teachings to company workplaces has the potential to create massive positive change from the inside out."

—Cory Smith, CEO, Wisdom Labs

Tara Brach is well known in the mindfulness community, and for good reason. Her teachings and writings are clear, practical, and insightful—a great resource for anyone looking to create positive change at home, in the workplace, or in the larger world."

—Mark R. Tercek, President and CEO, The Nature Conservancy

What an extraordinary mind is Jack Kornfield's. Curious by nature and brightly shining from birth, tempered by suffering, both personal and worldly . . ."

—Alice Walker, bestselling author and activist

I am extremely excited about Tara's latest online offering, Mindfulness Daily! After participating in and greatly benefiting from the Power of Awareness online program about a year ago, this is a natural follow-on to help participants establish a daily practice that can be integrated into their lives. The format is highly accessible in daily 15 minute sessions, and I'm sure it will be impactful like all of Tara's work. I look forward to personally participating and also making this available to others in EnPro."

—Stephen E. Macadam, President and CEO, EnPro Industries, Inc.

Tara's teachings have helped me to transform the way I live, work, relate, and connect with others. Given my personal experience, I would highly recommend that you join me and my team as we actively participate in Mindfulness Daily at Work. I look forward to participating with others who are seeking to reduce stress, increase focus, and boost engagement within their dynamic work environment."

—Marvin Riley, President, Fairbanks Morse Engine

[Jack] brings to life a way to understand and cultivate mindfulness, compassion, lovingkindness, and true wisdom . . ."

—Jon Kabat-Zinn, author of Mindfulness for Beginners

Tara Brach is a leading voice of our times. Her mindfulness teachings are a great benefit to any individual who wants to bring an open heart, a clear mind, and a peaceful presence to their lives and the communities and organizations they serve."

—Jake Tarr, Managing Director, Kinetic Ventures, LLC
Get the entire Mindfulness Daily at Work program for the special introductory price now.

Have more questions?
Find answers to your frequently asked questions here.
100% GUARANTEE
We unconditionally guarantee your satisfaction with all Sounds True products for one year when purchased via our website. If you are not 100% satisfied with Mindfulness Daily at Work for any reason, simply return it with receipt for a full refund or exchange—whichever you prefer.